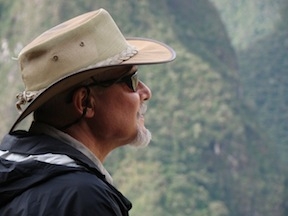 About Louis
Louis Carosio, M.A., offers client centered counseling for individuals and couples that emphasize deep acceptance and respect for your personal journey through life. Traditional counseling technique is integrated with experiential methods to address your concerns in depth. This provides a powerful means to help you uncover and release aspects of self which create obstacles to greater joy and well-being, self-acceptance, personal effectiveness and fulfilling relationships.
Louis is a licensed Psychologist Associate in private practice and brings to his work 33 years of experience. He specializes in body-oriented therapies, healing trauma, EMDR (Eye Movement therapy), mindfulness approaches including Mindfulness Based Stress reduction and the integration of psychology and spirituality.
Subsequent to completing his degree in clinical psychology, he has studied the integration of spirit and psychology through extensive training and experience in meditation, breath practices, body-mind therapies, and the spiritual quest. He is a long time practitioner of Buddhism and has taught meditation, breathwork, leads an array of spiritual retreats including a 8 month intensive, The Undefended Heart and an annual quest, The Dreamwalk. Together with his wife, Trinity, he is co-founder of The Radiant Life Center and Pathways to Radiant Loving .
Louis brings to his work the benefit of extensive therapeutic and teaching experience, compassion and humor, clarity of perception, and the ability to enable individuals to experience the depths of who they are.
Email Louis for more information.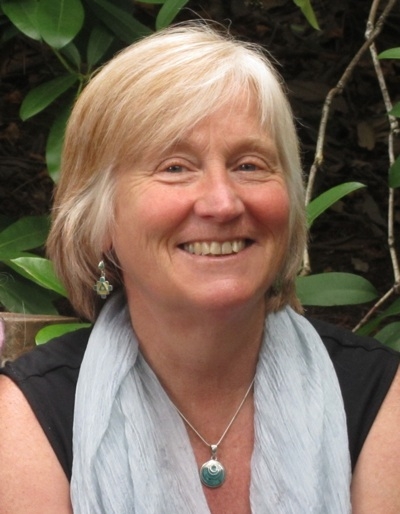 About Trinity
Trinity Harris Carosio, M.A. offers client centered counseling for individuals and couples that blends deep listening, insightful guidance, intuitive movement and energetic therapies. She teaches tools of change that encourage you to release limiting patterns and beliefs in order to allow deeper presence and the opening more fully in freedom, joy and connectedness to all of life. Trinity specializes in guiding client's journeys of personal growth and life transitions. She draws from an wide array of Energy Therapy modalities that access mind, body and spirit in the counseling journey. Trinity is unable to bill medical insurance for sessions.
Trinity received her Master's degree in Theocentric Psychotherapy, and is an Energy Practitioner having studied extensively in Guided Self Healing and other Energy Therapy modalities. She is an ordained minister with the World Congregational Fellowship Church. A writer and a poet, she co-authored with artist Mara Berendt Friedman the divination deck and guidebook, Rainbow Warrior Awaken! Your Journey of Guidance and Healing, available in many bookstores and at New Moon Visions.
Together with husband, Louis, she is co-founder of The Radiant Life Center and Pathways to Radiant Loving. Over the past 35 years she has studied Buddhism, meditation, Eastern and Western spiritual traditions and the Divine Feminine. With her husband Louis she leads an annual wilderness quest, The Dreamwalk, and several couple's retreats each year. She also offers several Healing/Art Playshops with Mara Berendt Friedman and a day retreat for women, Dreaming of Our Transformation.
Trinity brings to her work deep intuition, presence, the ability to meet each individual where they are with a truly compassionate heart. She is dedicated to the journey of transformation ~ her own and others. Email Trinity for more information.
We hope to meet you some day!